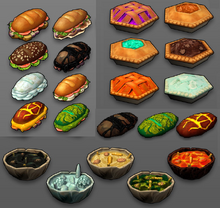 Requirements to start cooking
Edit
At a Cooking Station you can cook up to 36 various types of Food in Creativerse. Cooking Stations can be crafted after unlocking their free crafting recipe in the crafting menu by crafting a Plow, obtaining Water, Obsidian (Bars) and harvesting Wheat that can be grown from Wheat Seeds on tilled soil near Water.
All Food-types currently require at least one kind of Crops.
3 of them will occasionally spawn on the ground of certain Biomes one after another; Turnips, Horned Melons and Crisphead Lettuce.
Instead of cooking Crops that you can find right away, it's recommended to process these Crops into Seeds in a Processor, then to plant these Seeds (use a Plow to till Dirt or Grass next to Water) and such "multiply" them. Since you can harvest many more Crops that way, you can use some of them to cook Food, and the rest to create Seeds and grow more Crops.
Wheat - as mentioned above - can only be grown from Wheat Seeds. These can be obtained as a random extra harvest when plucking Tallgrass and/or Savannah Tallgrass. You can simply place one patch of Tallgrass/Savannah Tallgrass and then pick it up and repeat this in order to collect an infinite amount of Wheat Seeds.
How to unlock cooking recipes
Edit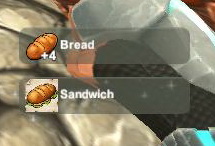 Currently there are only 4 recipes to cook: Soup, Pie, Bread and Sandwich.
Depending on the ingredients that you will use, up to 36 different kinds of Food will turn out. You won't need to search for any rare Recipes in order to create special kinds of Food.
Eating and feeding Pets
Edit
All types of Food (not all of the raw ingredients though) can be consumed by your player character and will then grant it various buffs (positive effects) over time depending on the food - generally for 15 minutes (Soups, Sandwiches, Pies), however only 7:30 minutes for all kinds of Bread(s).
You can have several active buffs at the same time! However, if you eat the same Food twice while the effect is still active, the effect will merely prolonged to 15 (or 7:30) minutes once again.
Food can also be fed to Pets, so you can then harvest from your Pets.
Pets are immortal and can survive without being fed. Still they cannot be harvested when being hungry and they will give inferior harvest if they did not eat their favorite food.
Some Crops like Horned Melons can be consumed for effects and fed raw to Pets too, just like Mushrooms can.
Eggs - a rather important ingredient for Food - can only be obtained as a pet-harvest (not as loot) from Chizzards, Night Chizzards and Blizzard Chizzards.
How to cook Soups, Breads, Sandwiches and Pies
Edit
First choose one of the 4 basic recipes, then right-click on the ingredients in your inventory/bag in the correct order (from left to right) or drag & drop them over the according slots with your left mouse button.
List of Food and their effects (7:30 min. for all Breads, 15 min. for everything else) Edit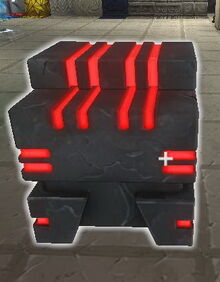 Duration of effects Edit
Bread (all types): 7min 30sec
Sandwich (all types): 15min
Soup (all types): 15min
Pie (all types): 15min
Crops, Eggs and their effects Edit
You can consume many Food types and have all their bonuses or resistances active at the same time.
Different foods even "stack" their bonuses if the bonuses are of the same type (for example: consuming one Turnip and one Crisphead Lettuce will grant your player character +200 Health points in summary).
Consuming the exact same type of food once more only prolongs the effect to its maximum timespan.
Where to get the ingredients
Edit
Ordinary Water can be scooped up from rivers, lakes or Oceans with an Obsidian Mining Cell or better, and like all liquids, it can be multiplied by letting it flow and only scooping up only the units of Water that form additionally while not touching the original source unit.