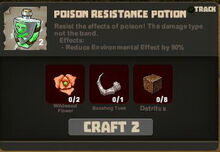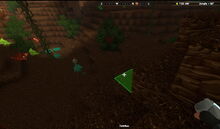 The ground of Jungle-biomes is made of Detritus in the upmost layer.
This block can be harvested without needing any Power Cells. It can be placed, but Feral Pigsies and other creatures can then spawn on it.
Detritus is useful as a crafting-material for crafting-recipes like Poison Resistance Potions, which is unlocked by taking Feral Pigsy Fur for the first time.